Magic The Gathering & Walking Dead Crossover Announced!
If you're a fan of Magic: The Gathering then you'll be aware of The Secret Lair, a tiny nook of the Wizards Of The Coast website that offers extremely rare, extremely awesome products based around their lines. Each has a unique twist that makes them instant collector's items, and the latest announcement from WoTC will be no different.
For on the 4th October the card game giant is partnering up with The Walking Dead and has announced that a full, all foil, super-premium set is coming to Secret Lair. Each of the cards will be sporting artwork from the smash-hit TV show and anyone with a penchant for Mono black decks is going to be creaming their crypts at the thought of getting their hands on these.
Not only do the cards look utterly stunning, but there's also a secret hiding within the dead, for all bar one of these cards will be previewed by WoTC meaning that there's a completely unknown card just waiting to burst out and hit the table.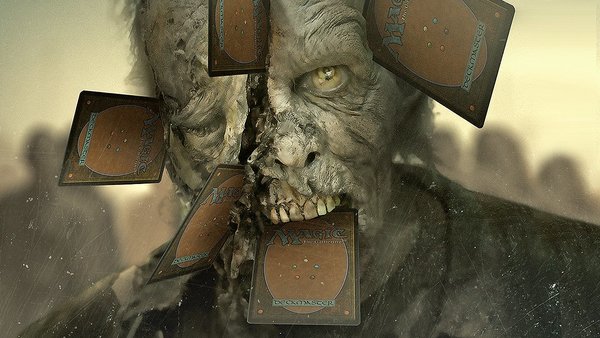 If you're keen (and who wouldn't be) to see what's in the set, then you can tune into The Talking Dead, which is part of AMC's "We Are The Walking Dead Weekend" to see a full unboxing, which will then lead to the pre-order window being opened, AND you can stay tuned to WhatCultureGaming's YouTube channel where we will be doing an unboxing and review of the set!
"Wizards of the Coast is thrilled to collaborate with AMC to bring these iconic characters to the greatest strategy card game," said Bill Rose, SVP of Magic: The Gathering design and development, Wizards of the Coast. "We can't wait for fans of both Magic: The Gathering and AMC's The Walking Dead to discover fun new ways to play when they add this Secret Lair drop to their collection."
Couldn't have said it better myself. Also, if no one calls a collection made up of these cards The Walking Deck then the world truly is doomed.