Cursed Trailer Review: 4 Ups & 1 Down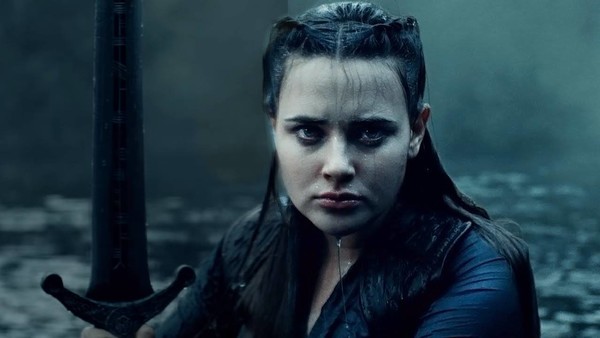 Katherine Langford's breathtaking offering in 13 Reasons Why's first season put the young actress on the map, introducing her to the world as one of her generation's most powerful performers. But after leaving the show two seasons in, she now sets her sights on a very different property.
Netflix's upcoming fantasy drama Cursed is undoubtedly one of the streaming service's most intriguing offerings this year. Langford - who is set to play the leading role - is one of the selling points, there's no doubt about that. The other is that it's based on a recent graphic novel by comic legend Frank Miller and Tom Wheeler.
An apparent retelling of the Arthurian tale, the show will focus on the Lady of the Lake, Nimue, and what happens when Excalibur finds its way into her hands instead.
After much anticipation, a teaser and a poster reveal, Netflix has finally released the first trailer for the piece (which is set to drop on July 17) and it really is quite something.
Of course, there's a lot to digest in that one... so let's get into it!
First, the negative...